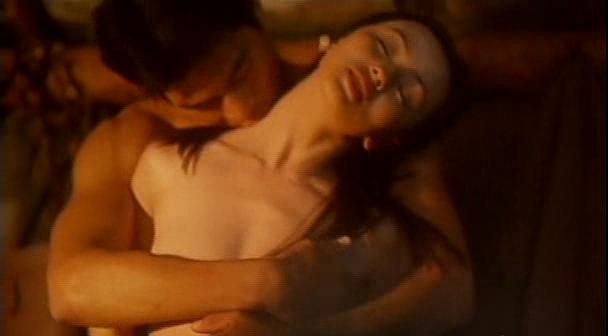 'Iron Sister' puts 'Naked performance of Shu Qi' as the main selling point of the movie. In fact, when you take a look at the posters and lobby cards of 'Iron Sister' in Hong Kong, you will find that most of them are taken from the erotic scenes. Maybe this is the main selling point for the whole movie. If you come to see 'Iron Sister' for Shu Qi, I am very confident to tell you that you will be totally disappointed. There are only one scenes for Shu Qi bathing in the river followed by love scene. Yeap, one and only one. There is another love scene between LAU Hok-yin and YEUNG Yi-ting.

Hong Kong Cat III Iron Sister - 欲女 (1999)
UL
Iron_Sister_1999.rar

OB
Iron_Sister_1999.rar

TR
Iron_Sister_1999.rar - 689.9 MB

GET LINKS...